If your company is responsible for transporting freight, you need insurance for protection in the event of loss or damage to the cargo. If you are in this industry, you can easily take out commercial cargo insurance to protect your company from claims for compensation that you might be liable for.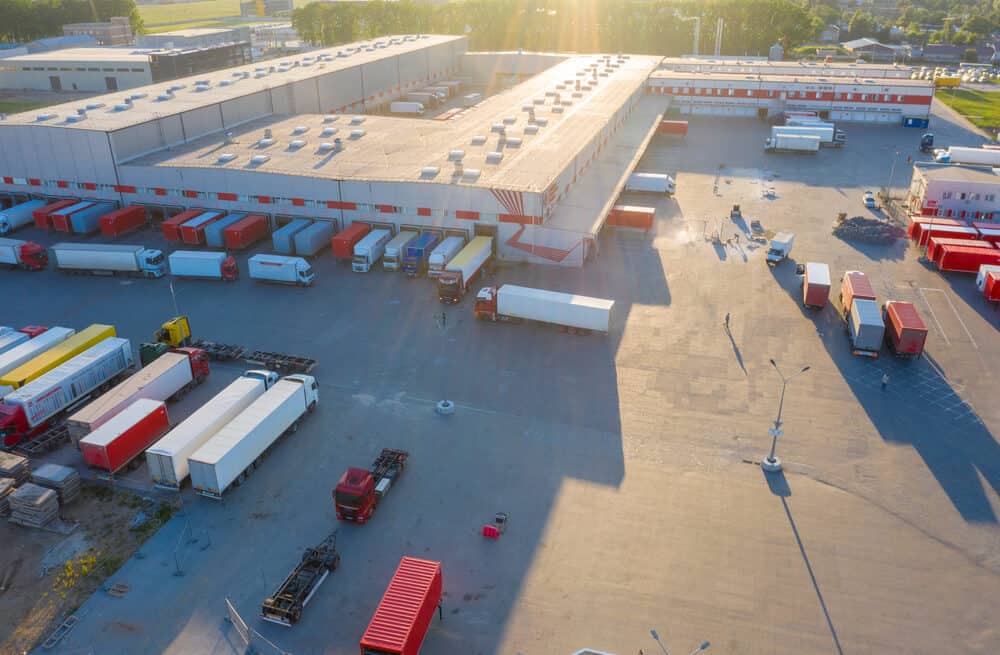 Truck cargo insurance rates vary depending on many factors, which we'll discuss later. However, typical premiums for cargo transportation insurance range from $400 to $1800 per year. But of course, you could pay this monthly, with premiums of $35 to $150 .
How Much Does Truckers Cargo Insurance Cost?
The average cost of cargo insurance differs from provider to provider. However, the following ballpark figures link your premiums to the pay-out limit in the event of a claim.
At the cheapest level, an annual premium of $44 to $700 pays up to $50,000 .
Next, we have annual premiums of $800 to $1,400 . This amount pays up to a maximum of $100,000 .
Finally, an annual premium of $1,100 to $1,800 pays out compensation of up to $250,000 .
How are Cargo Insurance Policies Calculated?
The three most significant factors affecting your cargo insurance policy premiums are:
The commodity type . The type of cargo you carry governs the premium you pay. We probably don't need to say that if your cargo is a shipment of flammable gas, you will have higher premiums than if you're carrying rigid plastic drainage pipes.
Your loss history . If you have a history of making claims, the cargo insurance companies will consider this when assessing your premium. If your history shows you are a terrible risk, they might even refuse insurance cover or charge an extremely high premium.
Insurance policy limits . Your cargo insurance providers will set limits on the pay-out from your policy. For example, most cargo insurance policies have limits of up to $100,000 . Whereas, if you're transporting new cars, the limits might be $250,000 to $300,000 . But, in the case of, say, a shipment of Lambouginis, you might need limits of $1 million . However, the premium will always reflect the policy limits.
"}" data-sheets-userformat="{"2":513,"3":{"1":0},"12":0}">